Call Detail Review
How to View and Download Call Detail
[Printer Icon]

Print this article
Call Detail can be viewed from multiple windows.
From the Bill Review detail as described in Customer Center Overview.
Using the Call Detail button on the Customer Center which is the focus of this article.
1. Access the Customer Center at www.pcr360.vcu.edu/customercenter.
2. If you are directed to the Authentication Window enter your eID and password.
3. When the Customer Center window opens mouse over "Billing" and select "Call Details" button.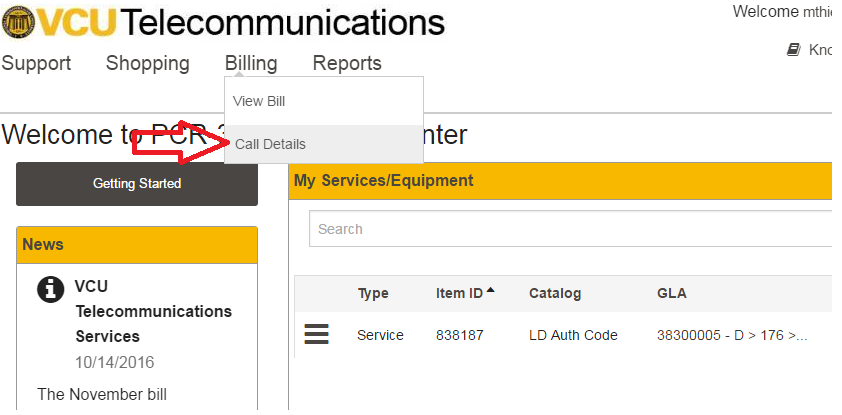 4. The list of all calls billed to your account(s) will be displayed.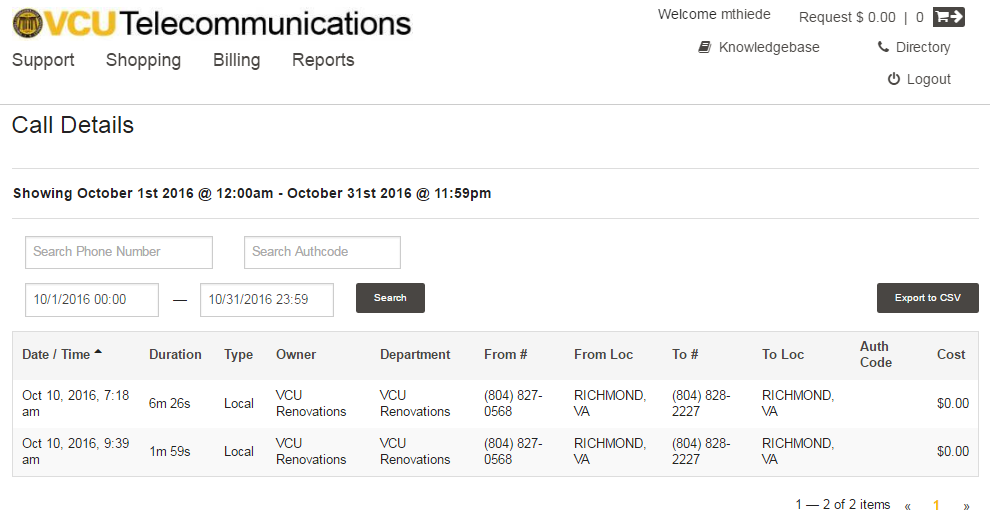 5. You can sort the information as desired by clicking on any of the column headings.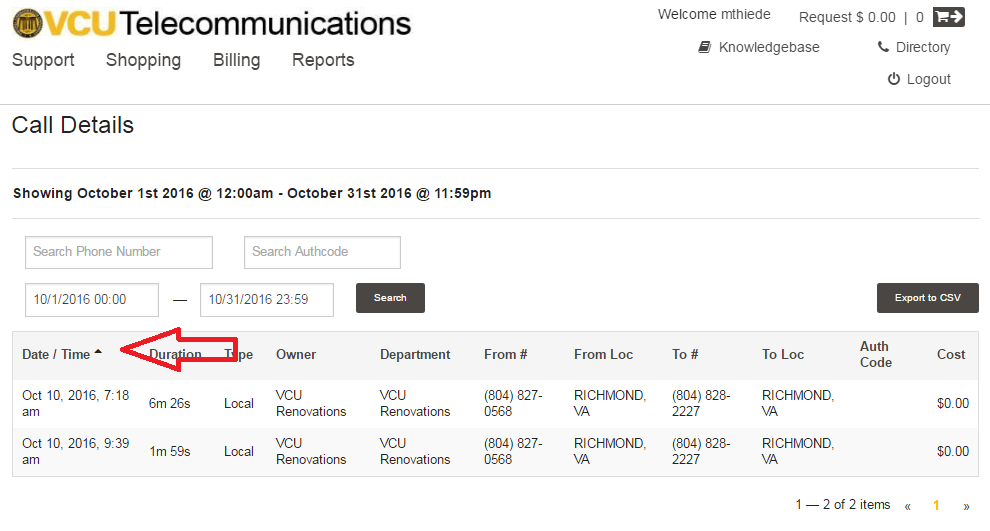 6. To select a specific date range, click on the Date/Time field and select a date on the calendar. When you have completed your selections click the "Search" button.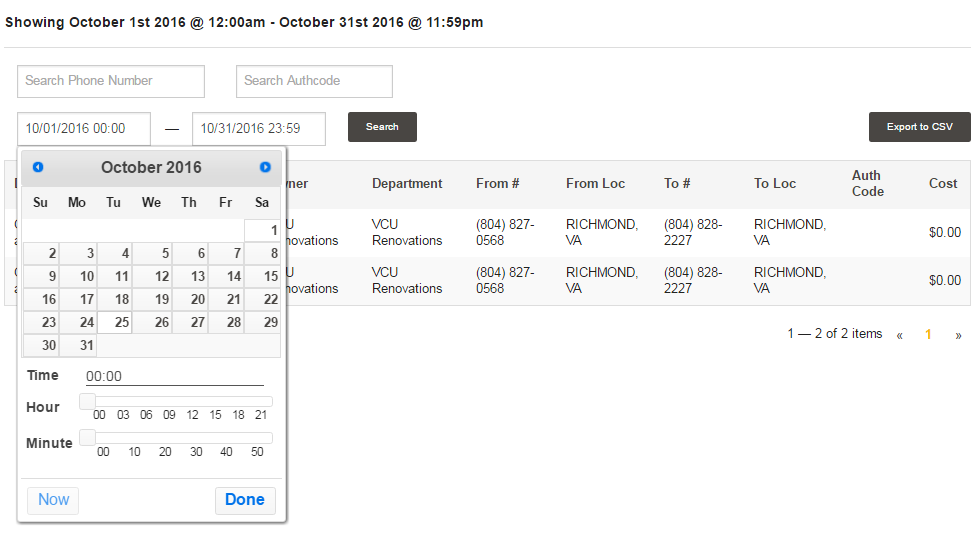 ‌
7. Download the information to a CSV file.
Click on the "Export to CSV" button on the right.
A new file will be downloaded to your computer. Click on the downloaded file at the bottom or go to your "Downloads" folder.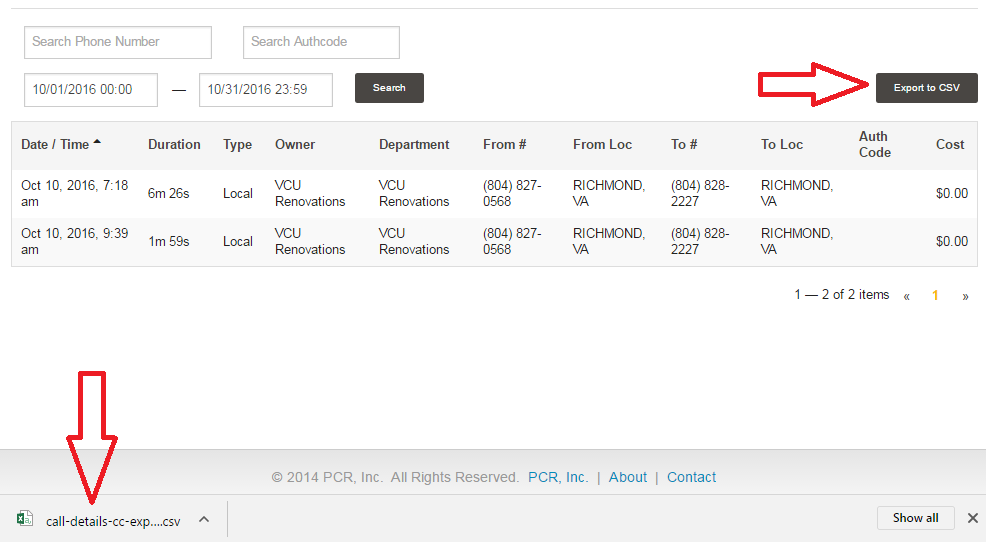 8. Search by Phone Number or Authorization Code.
a. Enter the phone number or part of a phone number in the "Search Phone Number" field, click the "Search" button.
b. Enter the authorization number in the "Search Authcode" field, click the "Search" button.