How to Recover Your Security Code
How to Recover Your Security Code
Forgot your mailbox security code/password? You can request a reset link using the Web Phone Manager (WPM) login page. To use this feature it must first be activated by VCU Telecommunications. Contact us at 828-2227 and provide your email address. Once we have entered your email into the AVST voicemail database you will be able to request a link to reset your own security code/password by following the steps below.
1. Access WPM at https://webvmail.vcu.edu/
2. Click on the "‌Forgot Security Code?" link.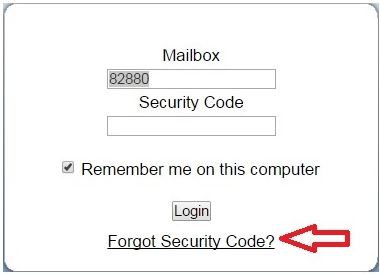 3. Confirm your identify by entering either your 5 digit mailbox number or your email address and click OK.
NOTE: If you enter your email address it must match the address you provided when you requested this feature be enabled. If you have not provided your email address the request will fail. Contact VCU Telecommunications at 828-2227. Provide us with your email address and we will reset your security code and enable this feature for you.

4. AVST will send a reset link to the email address on file.
‌
5. Follow the instructions in the email to reset your security code.