Mobile App
Mobile App
[Printer Icon]

Print this article
Application Alert
There was a new release update to the CX-E Voice (AVST) Mobile App. The icon changed and some end users reported they were no longer able to play their voicemail messages from the app. This is a known formatting issue which will be corrected in an upcoming release update.
Until a future release update, end users will need to scroll down the screen to access the play button to listen to voice messages from the app.
For assistance accessing information related to our programs, please contact VCU Telecommunications at 828-2227 (press option 2).
Before downloading app you must first enter your mobile number in the WebPhone Manager (WPM)
1. Log into
WPM
(Mailbox = 5 digit mailbox #/ Security Code = The same security code you use to log in through the telephone)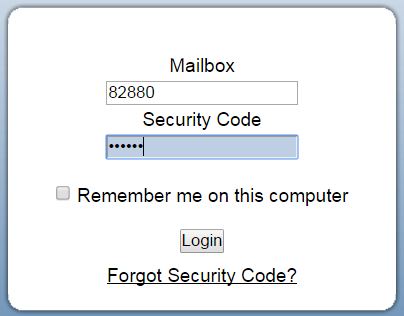 2. From the left-hand menu select "Personal"
3. On the "Personal" window select the "Phone Numbers" tab
4. Enter your mobile number in the personal mobile field
5. Click the "activate" checkbox.
6. Click OK.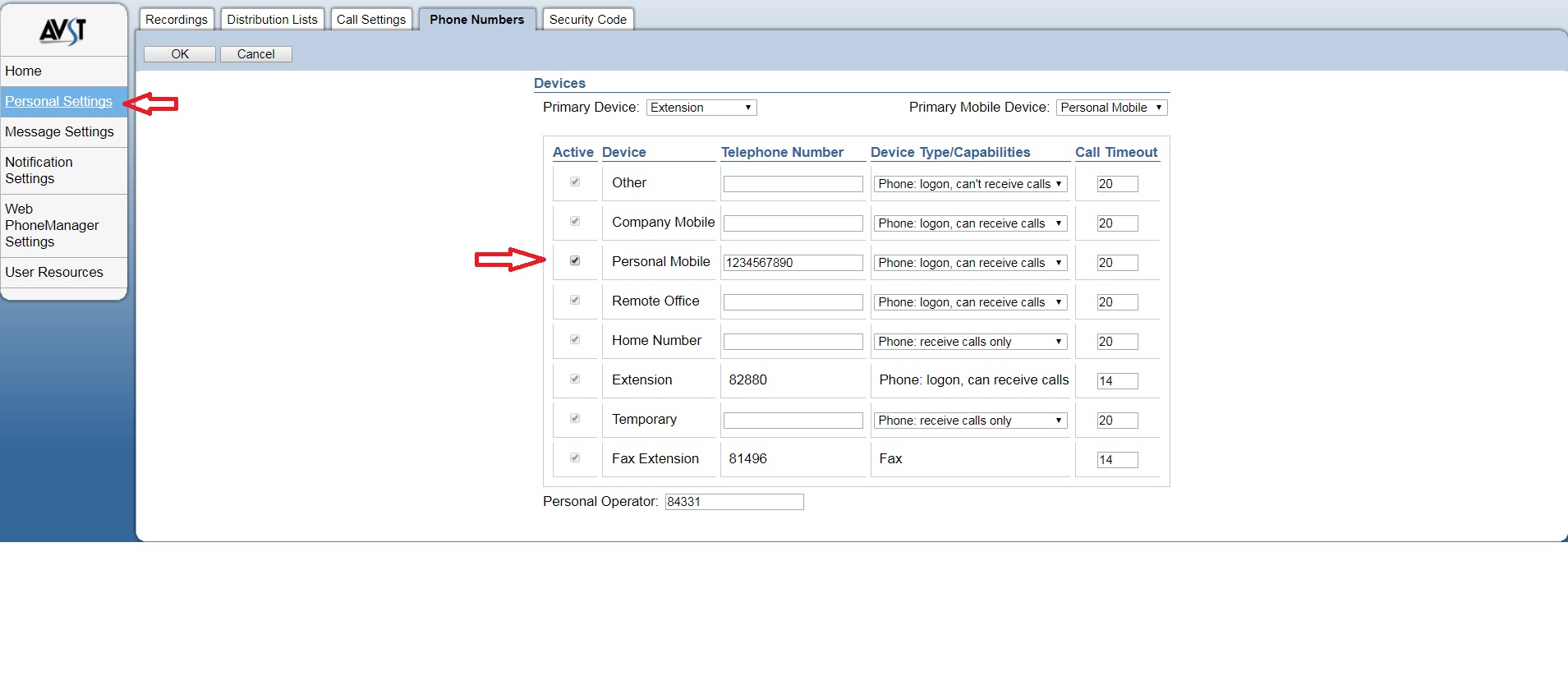 Once that is complete you can follow the steps below.
Download Quick Reference Guides (Note: Not all features may be enabled in VCU's configurations)
1. Go to the app store or Google play store and search for the "CX-E Voice" app. Download and install it.
2. Open the App and select "login"
3. When prompted for a server name enter webvmail.vcu.edu/cxm (do not use https in the server name field)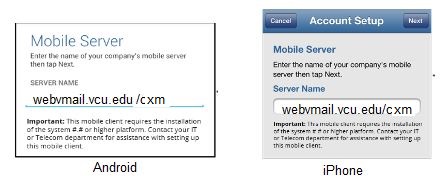 4. Confirm "Use secure connection (SSL) is enabled.
5. Press Next and enter your five-digit voice mailbox number, your voice mailbox security code for the cell number you entered into Webphone Manager (WPM).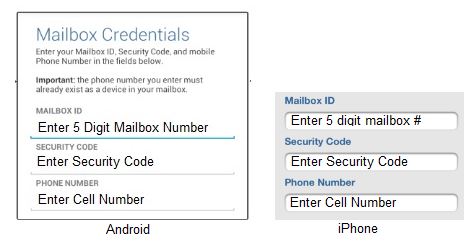 6. Under notification options select "maybe later"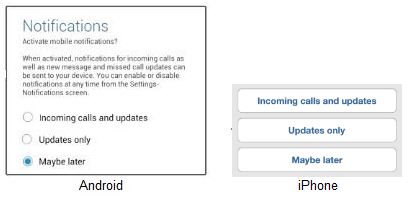 7.Press next and press Finish