Importing Content from Another Blog
Importing Content from Another Blog
You can import content from another blog into your VCU Blog in a matter of seconds, provided you have an export file in an accepted format. This is a great way to migrate your content from wp.vcu.edu to blogs.vcu.edu.
Exporting your old content
Log into wp.vcu.edu and navigate to your Dashboard. Once on your Dashboard, go to Tools » Export, and click "Download Export File" (with All content selected). This will download the export file.
Importing your old content to your new blog
To import, on the Dashboard for your new blog, go to Tools » Import and choose the WordPress importer. Then follow the on-screen instructions for uploading the file and importing your content.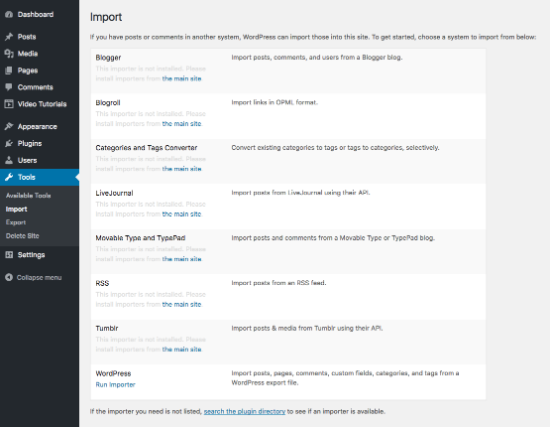 This article was updated: 12/5/2016